Businesses

Spirit 88.9 & 100.1 is blessed to be supported by listeners, businesses, and members of our community in
the Valley for nearly 30 years! These are the businesses that believe in the mission of this ministry and support it monthly!

Become an Underwriter

If you would like to be listed below or thanked on-air as a supporter of Spirit, please email Garth Richards,
or call us in the office: 1-800-530-5388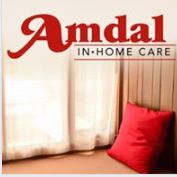 Amdal In-Home Care provides assistance to seniors and other individuals to live an independent, quality life within the comfort of their own homes. Our compassionate caregivers provide care plans catered to your unique needs including personal care, transportation, homemaking, and companionship.