Scott Belknap Well Drilling, Inc. of Tulare County recently helped us kick off the New Year as the new Spirit 88.9 & 100.1 News Sponsor!
This is a special Business Underwriting Sponsorship that becomes available a couple of times a year.  The morning news, including the business who sponsors it, is heard on Spirit 8 times each weekday morning between 6-10am.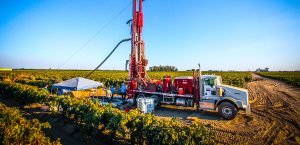 We greatly appreciate the news sponsorship of Scott Belknap Well Drilling, Inc. and respect what they have done in the valley for so many years! The Belknap family has been in the business of drilling wells for four generations.  In 1978, Scott F. Belknap started his own company in his hometown of Dinuba, after working with his father, Ken Belknap, and his uncle, Bill Belknap.  Back in 1927, Scott's grandfather, Bert Belknap, started drilling some of the first city wells in the Central Valley.
Overtime, the business has grown considerably.  Today they operate a fleet of 13 drill rigs and employ dozens of staff.  Scott Belknap Well Drilling is operated by Scott F. Belknap and his two sons: Scottie Belknap, who oversees the drilling operations, and Mark Belknap, who runs the business office.  The company specializes in drilling and servicing agricultural and domestic water wells.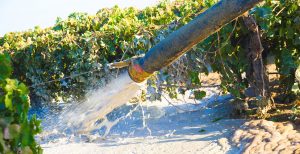 Even though the company has grown substantially over the years, it is still very family oriented.  "One of the benefits we offer our employees is we are still a family company – my father thinks of all the employees as family and often goes out of his way to help them out," said Mark, "we decided to partner with Spirit because we value and want to support the positive message they provide to all their listeners.  Supporting the communities where we drill wells is important to us and we feel a partnership with Spirit helps us to achieve this goal."
For more information, check out Scott Belknap Well Drilling on the Spirit Business Partner Page!
Sincerely, 
Garth Richards
"… do not be grieved, for the joy of the LORD is your strength"
-Nehemiah 8:10