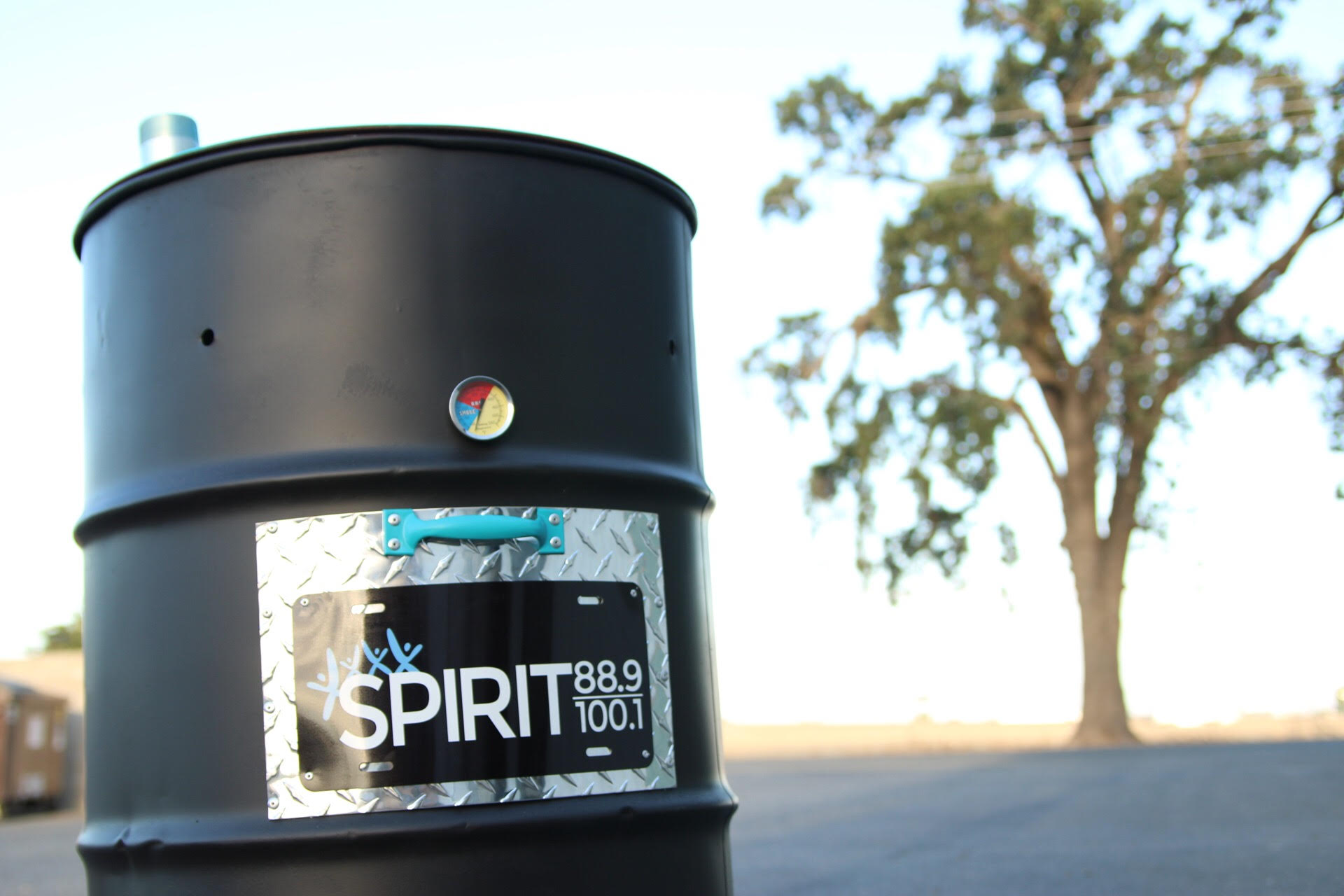 Entries are Closed!
Thanks so much for entering this week!  Our qualifiers were:
Rebekah B.
Jennifer P.
Kristen T.
Jeremiah M.
And the winner of Garth's Custom Barrel is
Jennifer P. from Bakersfield!
This Father's Day, you could give that special Dad something SMOKIN'!  This SPIRIT EDITION Meat Smoker Barrel is made by Garth's Custom Barrels, and is the perfect gift for a Dad who loves tri-tip, ribs, chicken, and just about any other meat smoked and juicy to perfection!
HOW TO ENTER: Fill out the form here with your contact information AND share one piece of fatherly advice that you remember growing up, OR tell us what you think makes that dad you know so great!
Monday June 12th – Friday June 16th, one qualifier from all of the entries will be chosen each day to win a pair of heat resistant grilling/bbq gloves, and qualify for the grand prize Smoker Barrel!  One entry per person per household.
---
More About Garth's Custom Barrels:
Garth Richards offers BBQ Smoker Barrels custom made by hand, designed to help slow cook your favorite meats and show off your favorite sports teams, companies, or whatever your love!
Find out more by visiting SmokerBarrels.com.