Once again, here is what stuck with me from around the web today! Usually when I talk about these things on air there's an element of "you've gotta see it" so check out some of the things I'm talking about on my show tonight on Spirit.
–John
You'll be the talk of the workplace with this thing…
Is this an actual thing you can buy?
This guy nailed it…
I love coming across other Christians who question the authority and truth of the Bible. It's something that I wrestle with every day. And this Reddit user brings up a great point about one of the most crucial books from the Bible; Acts.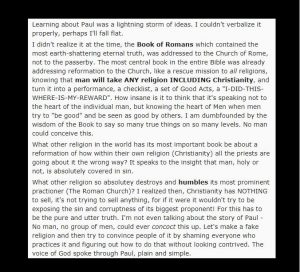 Some people have too much time…
… And I'm so glad they do!