Today on the show…
Summer Days Getaways are back!

Check out the list of getaways you could win HERE!
Man helps others…
Would you be weirded out if a complete stranger came up to you on the street and offered you help? Some people were hesitant to accept this stranger's help. How have we become so cynical?
Orange feels…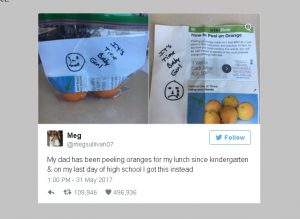 What this dad did for his little girl on her last day got all the retweets and all the feels…