Heading to the Dominican
Hi everyone, I'm about to head out to the Dominican Republic with Compassion International and I could not be more thrilled! I'll get to see how Compassion works with children in developing countries and links them with sponsors to deliver them from poverty in the name of Jesus. I'll be sure to post lots of pics and video to the Spirit Instagram. I'll be working with Compassion to visit some of their children centers, meet many of the children who are waiting for sponsorship and best of all play with and get to know these awesome kids!
What you can do…
Pray for safe travels for me please! Also, be following us on social media and get to know these kids that I'll be spending time with. Then consider sponsoring a child as we get ready for our Compassion drive coming to spirit in just two weeks!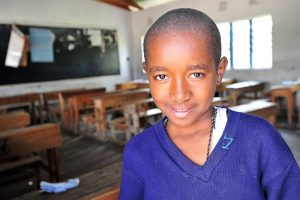 Compassion's Mission
"In response to the Great Commission…"
"In response to the Great Commission" makes it abundantly clear that we are not only a social ministry but also a ministry committed to evangelism and discipleship.
The name Compassion communicates that we are a "love thy neighbor" ministry. We look after the health, education and welfare of impoverished children. This aspect of Compassion puts us in the context of "Great Commandment" ministries. We love God and we demonstrate that love by extending care for others.
However, the opening phrase of our mission statement makes it clear that we are also a "Great Commission" ministry, that we are engaged in the proclamation of the Gospel and also align ourselves with Christian mission organizations.
The strength of our commitment to Christian holism, to the demonstration and the proclamation of the Gospel, makes us unique among major child sponsorship organizations.
"…Compassion exists as an advocate for children…"
"Compassion exists as an advocate for children" positions us as child advocates in our overall ethos.
An advocate is one who speaks up for and defends the rights of another.
"Speak up for those who cannot speak for themselves, for the rights of all who are destitute. Speak up and judge fairly; defend the rights of the poor and needy." – Proverbs 31:8-9 (NIV)
Spirit Weeknights and Sunday afternoons