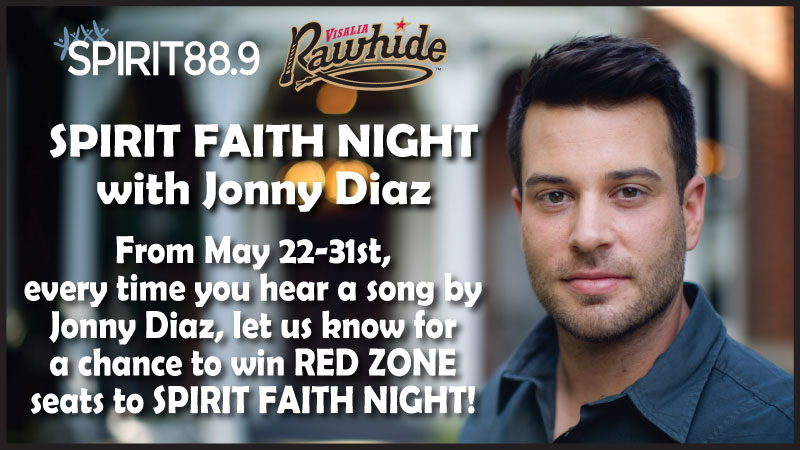 Fill out this form when you hear any song by Jonny Diaz on Spirit 88.9 & 100.1!  One winner will be chosen every day between May 22nd and May 31st
You can enter multiple times a day for more chances to win, as long as your entry is received within the window of Jonny Diaz playing!
Click here to find out more about SPIRIT FAITH NIGHT and get tickets to the RED ZONE!
[contact-form-7 404 "Not Found"]