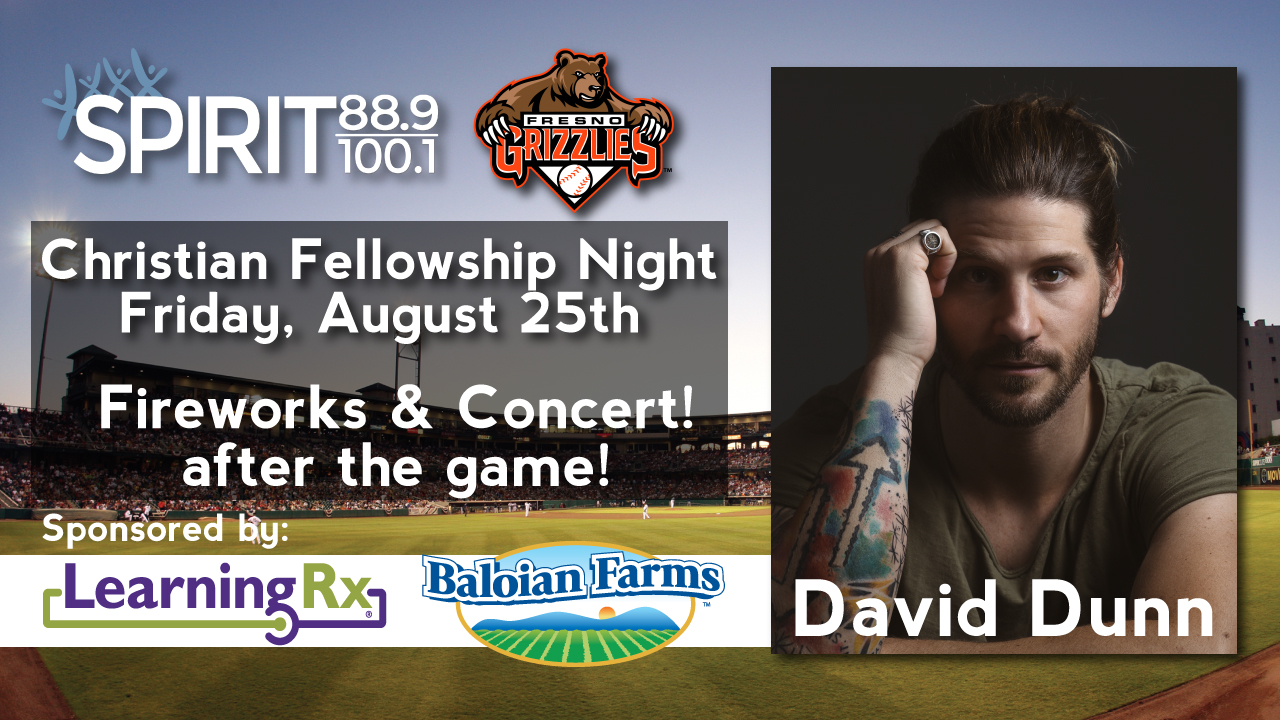 Fill out this form when you hear "I Wanna Go Back" by David Dunn on Spirit 88.9 & 100.1!  One winner will be chosen and announced on air with John McCullough at 6pm Monday July 31st through Friday August 4th!
You can enter multiple times a day for more chances to win, as long as your entry is received within the window of "I Wanna Go Back" playing
Click here to find out more about Christian Fellowship Night at the Fresno Grizzlies!
[contact-form-7 404 "Not Found"]