Worship Seminar with Rory Noland
August 6
at
9:00 AM
–
3:00 PM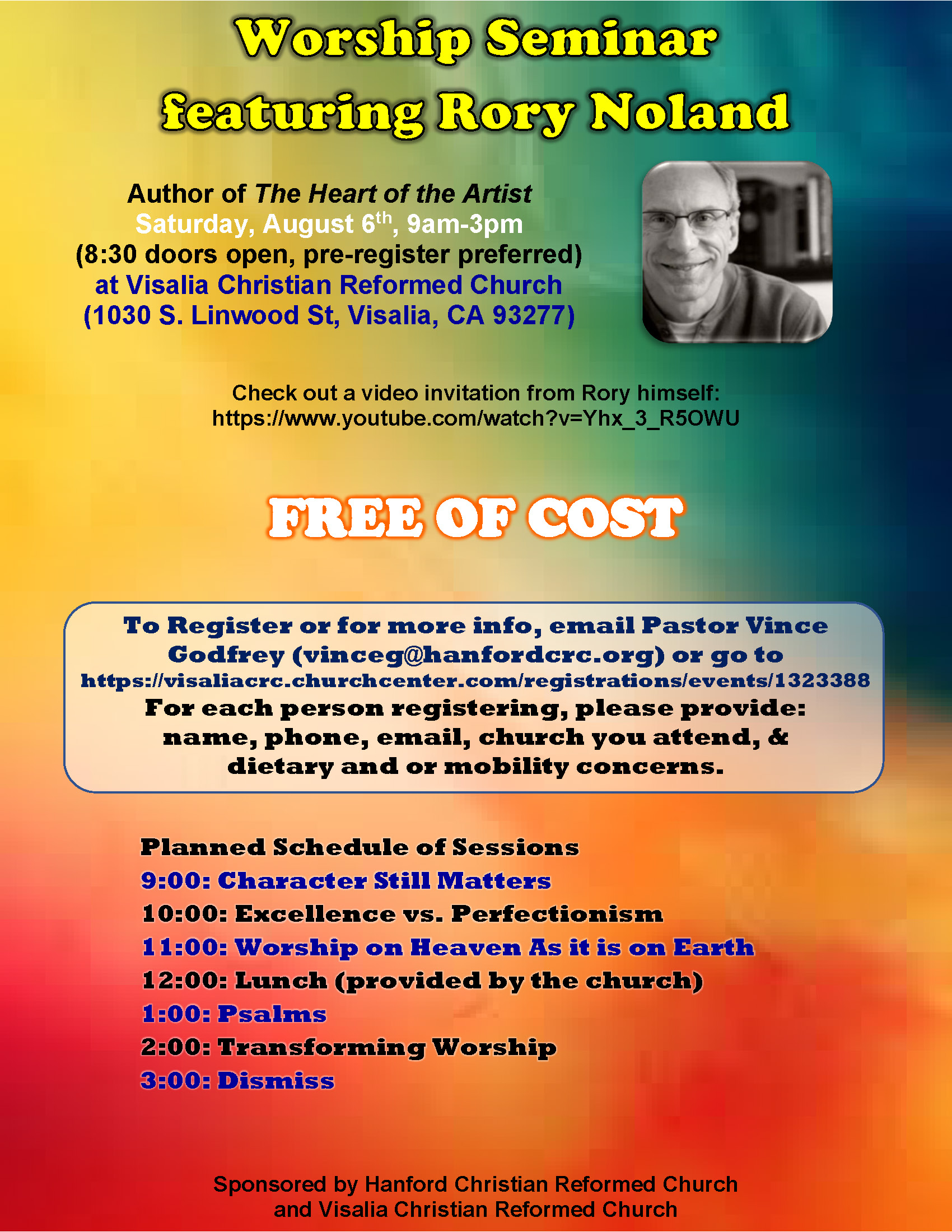 WORSHIP SEMINAR WITH RORY NOLAND (author of The Heart of the Artist") in the Central Valley of California (Visalia) for a FREE on Saturday, August 6th, with lunch included. Register ahead of time with Pastor Vince Godfrey (vinceg@hanfordcrc.org).
We have noticed we don't get as many opportunities to go to worship seminars or conferences on the west coast, so we thought we'd start one!
This Seminar is for everyone: those in worship ministry, those who love worship, and every Christian who want to go and grow a little deeper in understanding worship. We want as many people from as many churches to come, so we are providing it for FREE (with a free lunch). We've also designed the seminar with Rory to relate to those serving in the worship ministry and the regular church-goer, so all are invited.
To register and/or for more info, please contact Pastor Vince (vinceg@hanfordcrc.org) or go to 
http://Worship Seminar Registration
. We want as many registered by July 31st for planning of resources and food, but you can register after if needed. Hope to see you all there!