The Amazing Chemistry Show!
July 15
at
1:30 PM
–
2:30 PM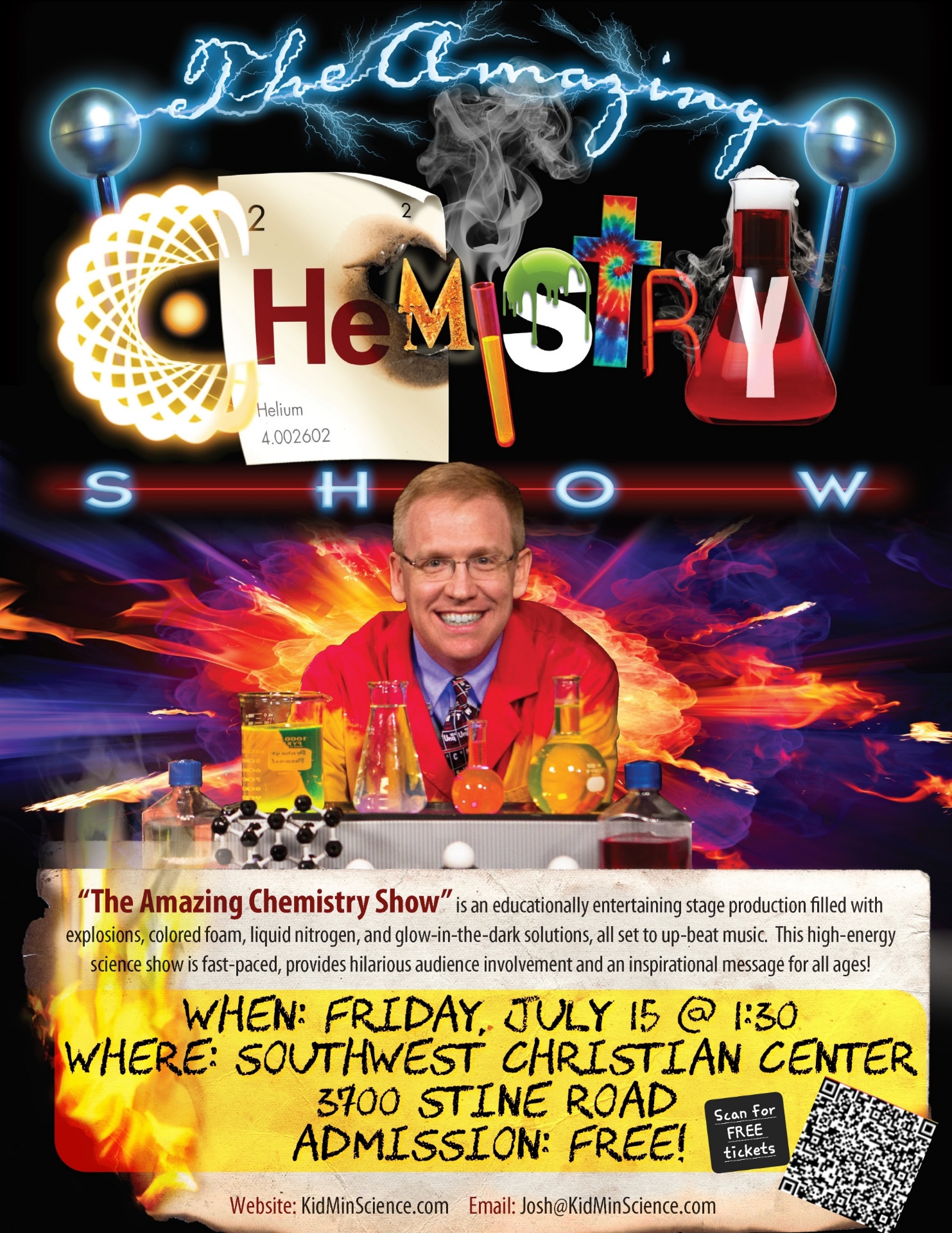 Have you ever had a large ball of fire safely ignited from your hand? Or used a banana to pound a nail into a wooden plank? Or been slimed by a puking plastic pumpkin? Families attending The Amazing Chemistry Show will be entertained by these experiments and more.
Southwest Christian Center will be hosting The Amazing Chemistry Show at 1:30pm on  July 15, 2022 Kids and adults will be entertained by explosions, colored foam, liquid nitrogen and glow-in-the-dark solutions.  The chemical reactions, loud noises and unexpected twists will capture their attention while they hear the gospel being presented in a unique and stirring way!
Related Events