17th Annual Race Against Hunger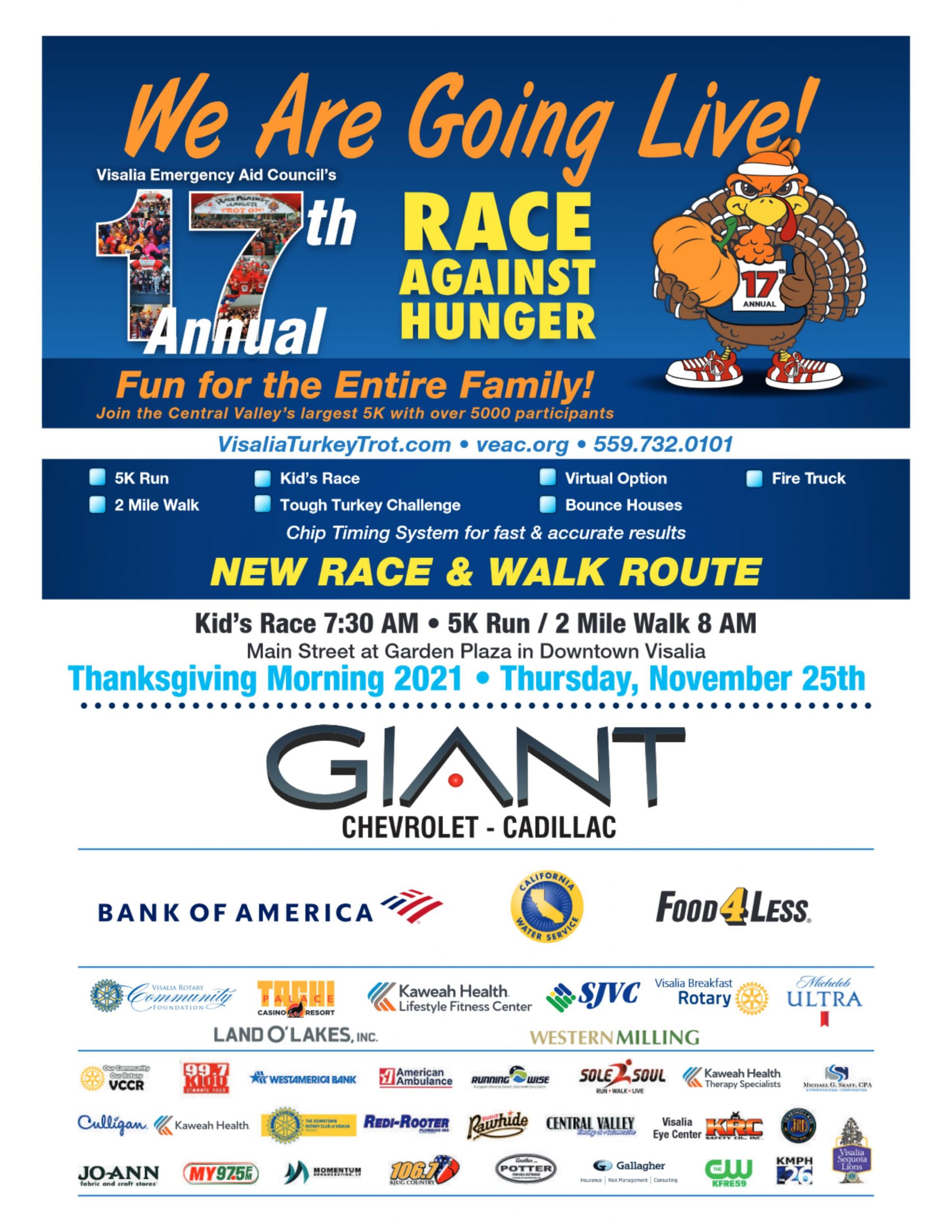 It's time for our 17th Annual Race Against Hunger! Will you be joining us this year?!
Whether you're planning on walking, running, or adding a pumpkin to your route for our new Tough Turkey Challenge, we hope you'll join us virtually or on Thanksgiving morning!!
Our 17th Annual "Race Against Hunger" is the largest 5K run in the Central Valley.  Our firm belief that no child should go to bed hungry has fueled our passion for over 90 years.  VEAC's Food Pantry assures our community we will be here to provide supplemental, nutritious groceries for families with children, (2500) seniors and veterans during the holiday season.  Step-by-step this race is giving back to its community!
Related Events