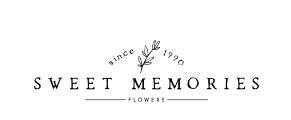 Sweet Memories is a Wedding floral and Retail flower shop located in the Central Valley of California. We have been serving our local communities of Visalia, Bakersfield, Fresno and traveling for weddings on the Central Coast for over 30 years.
Our shop is inspired by nature, texture, and color. We often use the natural beauty that is all around us and the places I travel to as inspiration for our designs. We believe flowers are most beautiful in their natural state, wild, unique, and wandering.
Continuing my floral education is very important to me. In 2019 I traveled to Seattle, WA and learned from Steve Moore with Sinclair & Moore Events. November of 2019 I was blessed to earn a scholarship to the Design Sanctuary workshop in Hawaii. There, I learned about business from Sarah Campbell of Intrigue Designs and the art of floral design from Katie Davis of Ponderosa and Thyme. I found so many lifelong flower friends in Seattle & Hawaii. I hope to continue learning from the best teachers in the business so that I can continue to bring new inspiring ideas to each one of our clients.
No matter what I do, my goal is always the same- to provide flowers that make your heart fill with joy and make you smile. When you hire me and my team, our aim is to be there for you, to see our collaboration come to life, down to the very last bloom.
Let's Talk Flowers!
109 S Church St,
Visalia, CA 93291