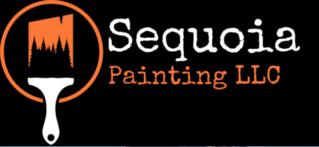 Serving the Central Valley, Sequoia Painting HANDLES interior, exterior AND cabinetry painting. They also perform commercial and state paint projects with minimal disruption to the work place
HISTORY
Thank you for choosing Sequoia Painting, LLC. We are so excited you are giving us the opportunity to work on your upcoming project.
My wife Monica and I are lifelong residents of the Central Valley and the founders of Sequoia Painting, LLC.  I'm Joshua, I grew up in the painting industry, and started learning the trade as a teenager. My father taught me through years of hands on experience, to take pride in my workmanship, he helped develop a strong work ethic as well as the skill I needed to create a painting business of my own.  Though I followed a different career path for many years, I regularly maintained and upgraded my skills and knowledge of the industry. There is a difference between working a job and living your passion. The opportunity I had been waiting for came to us in 2018, Monica and I are moving mountains to bring the best caliber work to you and yours.  Work is no longer a chore, it is what I love to do.
Our Philosophy
Creating Happiness! Our promise to you is to provide painting services in a professional business like manner and for our clients to have the happiest experience throughout their whole painting project.
Our Guarantee
We guarantee your protection! We maintain $2 million in liability insurance and a $1 million workers compensation policy. If any property damage, serious injury, or accidental death were to occur on your property, you are completely covered and have no liability.
1125 N. Roseburg
Visalia, CA 93291