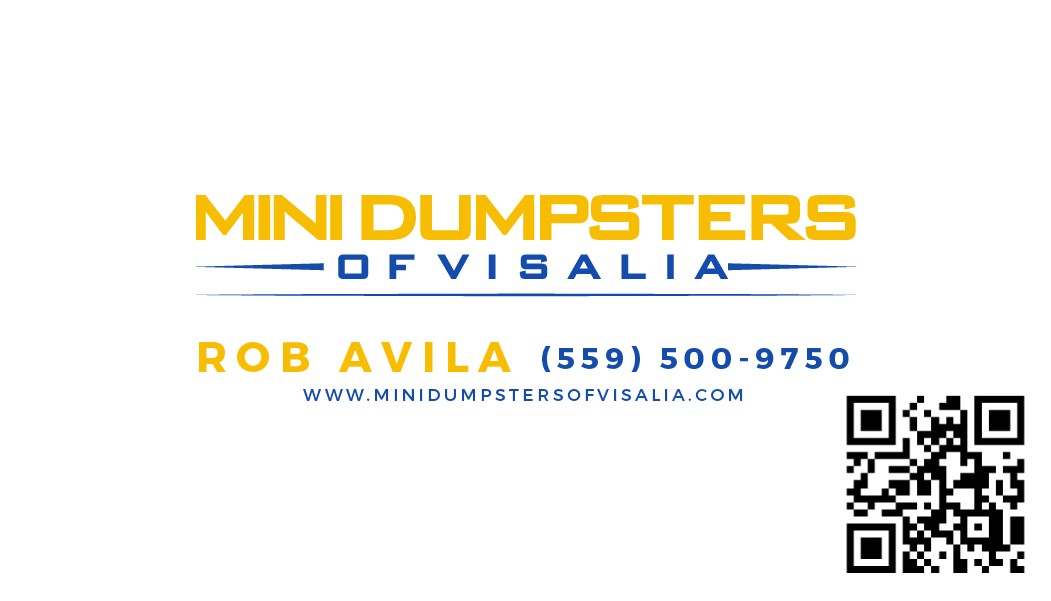 Mini Dumpsters of Visalia has you covered if you are looking to hire a dumpster from a reliable firm that will accommodate your practical and financial needs.
We offer a user-friendly online booking tool that enables you to rent a dumpster whenever you want. You can rent dumpsters from Mini Dumpsters of Visalia for many residential or construction projects.
Our goal is to simplify and streamline the dumpster rental process while maintaining competitive rates and excellent service. You can be confident that your dumpster will arrive on schedule and that our team will be available to meet your dumpster needs. Our Dumpster rentals work together with the City of Visalia Solid Waste Requirements. https://www.visalia.city/.
Book online: https://www.minidumpstersofvisalia.com/category/dumpster_rentals/